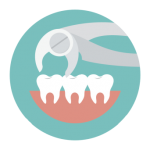 By sheer numbers, extracting teeth is by far the most common thing we as Oral and Maxillofacial Surgeons do on any given day. Before any type of extraction, which includes a single tooth, multiple teeth, wisdom teeth, etc., your surgeon will discuss with you what to expect. The relative ease with which a tooth is removed depends on several conditions, including the position of the tooth and root development. Impacted wisdom teeth may require a more involved surgical procedure.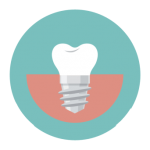 Dental implants are used to anchor a single tooth, several teeth or a mouthful of teeth. As the accompanying illustration shows, the typical dental implant for the replacement of a single tooth consists of three separate pieces; each fulfilling a unique role in the process. The actual implant is usually a titanium screw that is surgically placed in the jawbone. Over the next 4 to 6 months, the implant will safely fuse with the jaw bone to form a secure, immovable base upon which the two other components, the abutment and the prosthesis (crown, bridge, or other attachment) will be placed.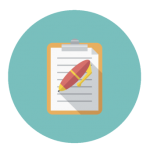 There is much pathology that can arise within the soft and hard structures of the mouth and face. Often times your dentist will be the first to notice such things and will refer you to our office for an examination. Depending on the nature of the pathology, a biopsy may be required to determine a more definitive diagnosis. If a specimen is taken, it will be sent to a pathologist to be examined under a microscope. This may take several weeks between appointments from biopsy to known diagnosis. From there, the diagnosis will be discussed and any further recommendations for treatment.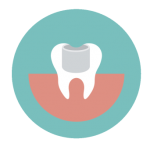 Bone grafting and socket preservation are procedures where bone is added to the jaws. There are a variety of materials that may be used for this purpose and your surgeon will recommend which of these would be best for you. These procedures are done in an effort to either increase the volume of bone in an area of your mouth, or to stabilize an area of bone; both of which are completed in preparation for future implant placement. Occasionally, when the conditions are right these procedures can be done simultaneously with implant placement. There are also conditions where no bone graft is necessary and implant placement can be done without the added procedure of bone grafting. Your doctor will discuss the reasons to or reasons not to graft or preserve a particular site.